Total Menu Manager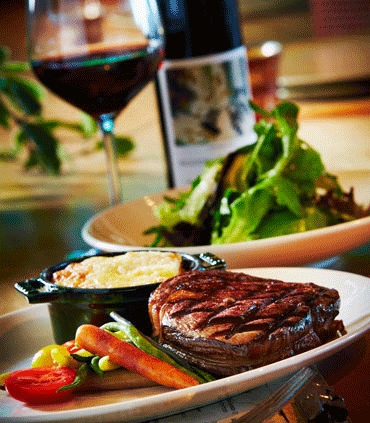 Our complete online menu management platform for creating, managing, and hosting Food & Beverage menus and materials across the delivery continuum: PDF (print), QR code, and website.
All of our Total Menu Manager systems include the features noted below and are available in multiple levels to suit different menu item capacity needs.
5 Admin/user accounts
Unlimited access to Total Menu Manager portal
Food & Beverage Menu Management
PDF Menus
QR Code Menus
Website Menus
WineQuest Beverage Database
Progressive Wine Menus
Beverage Staff Training
Food & Beverage Menu Management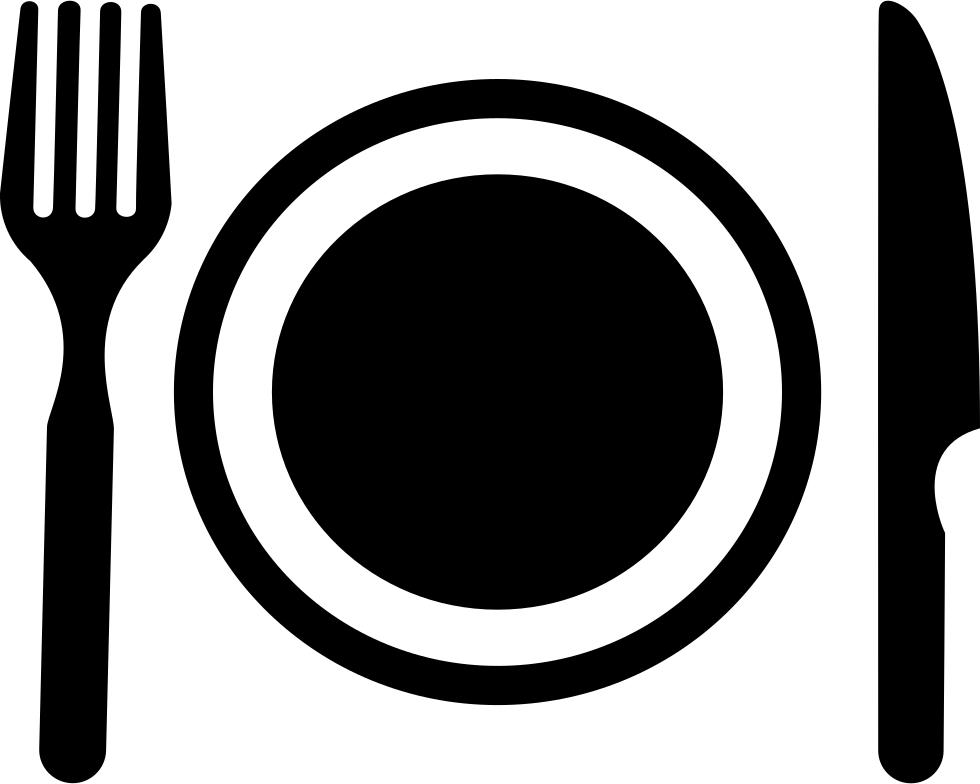 Build and manage your menus quickly and easily including food items, cocktails, wines, beers, and spirits.
Manage & customize your menu sections: names, order of appearance, sort order, etc
Add items to your menus from the WineQuest database and create new items for your food entries, cocktails, etc
Add prices, descriptions, BIN #s, etc
3 custom pour sizes for your glass wines and draft beer menus
Organize your wines traditionally (by varietal, region, country, etc) or progressively (by intensity & flavor category)
Customize your menu using the PDF Menu Builder
Update menus (items, prices, etc) as often as needed and publish changes in real-time to PDF, QR code, and website
Output your menus to PDF, QR code, Website, Word, and Excel
PDF Menus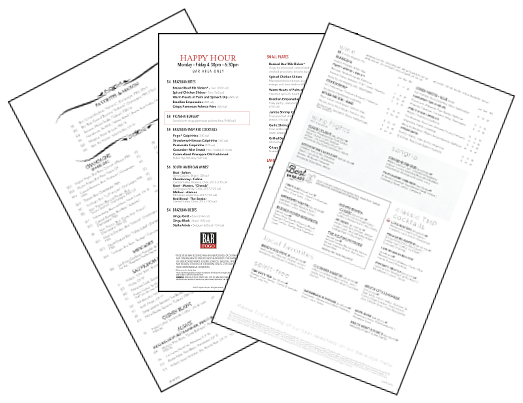 View Sample
Create professional PDF menus using WineQuest's Standard PDF Template.
Customize your menus by selecting:

Fonts & Sizes
Space Scaling
Paper Size
Margins
Logo or Image
Header & Footer
Number of Columns
Table of Contents

Generates Print-Ready PDF files
Menu Customization settings saved for easy generation of new PDFs when menu changes occur
QR Code Menus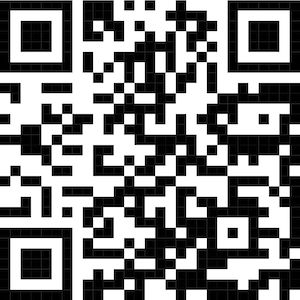 View Demo
Manage all of your QR code menus and materials in WineQuest
Up to 10 unique QR codes per account
Supports all menus including Food, Wine, Beer, Cocktails, Spirits, etc
Works with WineQuest menus and PDF documents (from any source)
Customize & Manage Landing page Indexes
Add Names and/or Images for the Index items
Unlimited Sub Index pages
Real-time publishing of new menus, PDF materials, menu changes, and Index list changes to your QR code(s)
Website Menus
Post your WineQuest menus to your website and keep them updated when menu items, prices, etc change.
Unique URL for each WineQuest menu to embed on your website
URLs are permanent and will not change with menu updates
Display your menus in PDF or HTML formats on your website
One-Click Updates for your website menus upon making changes to your WineQuest menus.
Keeps your website menus in sync with your print and QR code menus
WineQuest Beverage Database
Build your beverage menus via our comprehensive database of 463997 professionally verified wines, beers, and spirits.
Wines, beers, and spirits are professionally reviewed to ensure accuracy of all information on your menus
Get information on each item (Producer, Appellation, Stories, Tasting notes, Sell sheets, etc) to enhance your menus and educate your staff
All wines are flavor profiled using WineQuest's proprietary GSIFOTA profiling algorithm providing you the option to organize your WineQuest wine menus progressively in up to 9 different flavor categories
Easily submit new items for review & addition to the database
Ensures the most accurate product listings & information on your menus
Real time search results while typing to locate your products quickly
Wine & Beer flavor profiled for automated progressive menus
Find similar wines both by flavor profile and price
Progressive Wine Menus
Organize your wine menus progressively by flavor to help your guests find the wines they will like the most.
Choose from 9 progressive options that include low, medium, and high intensity categories with Terroir and Fruit-Forward designations.
WineQuest list balance tool helps you assess your wine lists from a flavor perspective so you can identify over/under representated flavor categories and make the necessary adjustments to optimize your wine offerings for all guests.
Similar wines button helps you find replacement and/or complementary wines with similar to identical flavor profiles to popular wines on your menu that may no longer be available or have increased in price.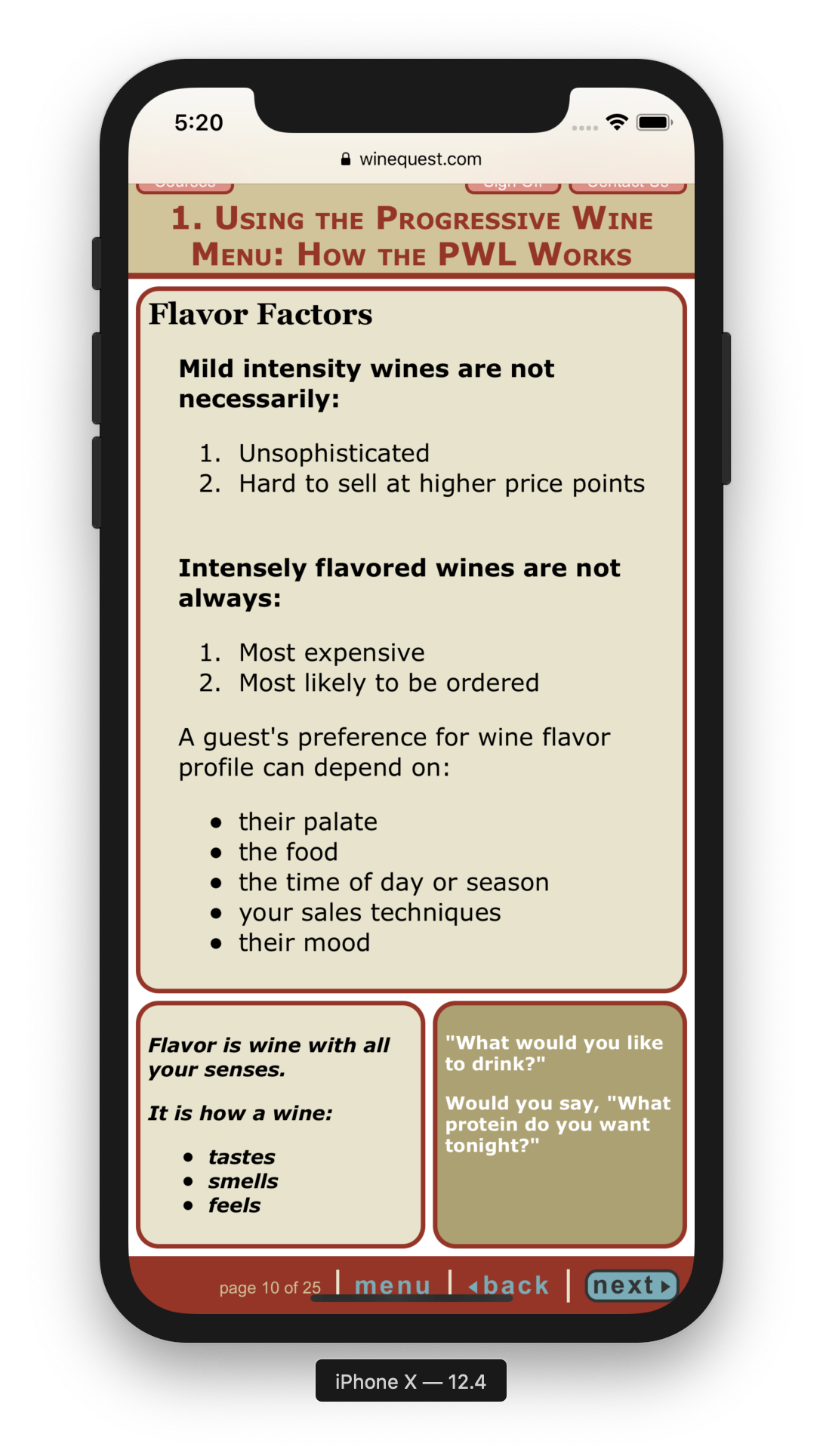 Build and maintain consistent knowledge level on wine, beer, and spirits for your service staff.
Interactive training courses & tests:

Introduction to Wine
Introduction to Beer
Introduction to Spirits
Using a Progressive Wine Menu
Banquet Beverage Sales

Unlimited access for your existing staff and new hires during your license period
Separate WineQuest login for service staff to access their training curricula
Monitor training course progress & completions by staff member